Environmental legislation has driven our growth for the last 20 years and it will continue to do so in the future. The demand for improved fuel efficiency and reduced CO2 emissions spurred the growth of diesel in the early 2000's, providing the opportunity for SinterCast to prove its technology and to prove the benefits of CGI. Today, the increasing demand for engine efficiency – to meet legislation and to compete against alternative powertrain technologies – spurs engineers to develop smaller engines with higher performance and lower CO2 emissions. This trend in engine loading increases the need for CGI, particularly in the large pick-up and commercial vehicle sectors that represent 90% of our production.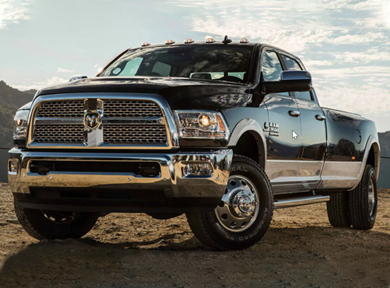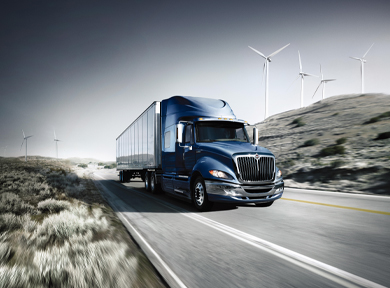 Pick-up Trucks
Pick-up trucks constitute 50% of our total series production volume. Ten percent of our total volume is derived from the 2.7 litre V6 petrol engine used in America's best-selling vehicle, the Ford F-150. Forty percent of our total volume is derived from the two 6.7 litre diesel engines produced for the Ford and Ram Super Duty pick-ups. The SinterCast-CGI engines are the most fuel-efficient engine options available in the respective vehicles, reducing CO2 emissions by approximately 15% in the F-150 and approximately 30% in Super Duty applications (up to 40% when  towing). While the trend toward passenger vehicle electrification will continue, the duty cycle for pick-ups will provide a long-term demand for class-leading SinterCast-CGI engines. With growing demand for pick-ups, we are confident in our ability to continue to serve the market and to continue to deliver meaningful CO2 reductions for society.
"We have Super Duty customers who do heavy-duty towing: horse trailers, people in the energy business who are towing big-time loads over very long distances. It's hard for me to imagine that all those customers will go electric in the next 10 years. Their use case is different than how we've designed the [electric] vehicles."
Jim Farley, CEO, Ford Motor Company – Automotive News, 6 December 2021
Commercial Vehicles
Commercial vehicles constitute 50% of our total series production volume. The primary use of SinterCast-CGI is in the cylinder blocks and heads of 10~15 litre heavy duty long-haul transport applications. For a 12  litre engine, with fuel consumption of 40 litres per 100 kilometres, the use of SinterCast-CGI can reduce weight by approximately 100 kg. For annual mileage of 250,000 km, this weight saving in a fleet of 100 trucks corresponds to a fuel saving of approximately 10,000 litres of fuel per year – a reduction of more than 25 tonnes of CO2 per year. While battery and fuel cell alternatives attract considerable media attention, these technologies are still in their infancy for long-haul transport. Diesel currently powers more than 95% of commercial vehicles in Europe and the US. The ongoing demand  for improved engine efficiency, fuel economy and pulling power is driving OEMs toward CGI, providing opportunities for  long-term growth and long-term environmental contributions from SinterCast.
"We're trying to convince customers to try things, and the economics of it are not perfect. The technology is good, but it's not perfect. The diesel engine is perfect. It's 105 years of perfect."
Tom Linebarger, CEO, Cummins Inc – Diesel Direct, 11 January 2022